brian schindele trio
---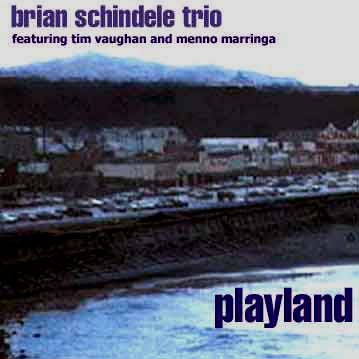 | | | |
| --- | --- | --- |
| &nbsp ; | This is the debut release of the brian schindele trio featuring tim vaughan on drums and menno marringa on bass. The trio plays standards by Bud Powell, Thelonius Monk, Bill Evans and others in a canonical jazz setting, drawing on classic, contemporary and hard bop stylings.. | |
Tell me more
Listen to Playland.
Broadband? Click on a green button for streaming audio.
Dial up? Click on a red button to download an mp3 file for each song.
Click here for questions/problems.
(note, due to space considerations, these files are reduced in fidelity)
Take me home
Contact
Fine Print dept: the cübists, and all graphics and sounds on this site © 2002, Brian Schindele/Fishtank Productions. All Rights Reserved.